---
To Dig, or Not to Dig
---
It's one of the ultimate cost-benefit questions for communities, utilities, and A/E/C professionals.
Should the utility wires – electric, phone, and cable – that are strung along thousands of power poles be relocated underground?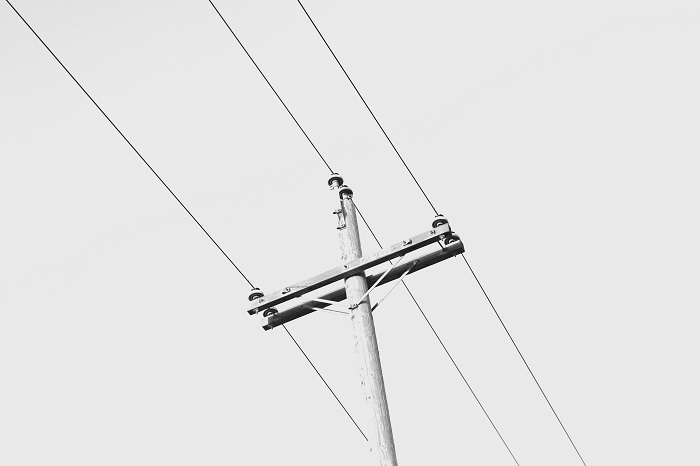 There are good reasons to do so. Removing the mess of overhead wires and poles can improve a neighborhood's appearance and scenic views. Undergrounding can mitigate the risk of power lines coming into contact with trees and then sparking wildfires. It can lessen the impact from wind storms and hurricanes that topple power poles. Right-of-way access can be enhanced.
On the other side, there are mammoth costs involved – $1 million to $4 million per mile – and there are questions about the viability of undergrounding the utility wires in areas that are vulnerable to floods or storm surges.
IMS is covering a range of these public projects via in-depth research, daily project leads from RFPs and RFQs, and Advanced Notice information on upcoming opportunities. These opportunities include feasibility studies, master planning, assessment district formation, engineering services, and construction management. Projects that IMS has covered include:
* The City of Sunny Isles Beach, Fla., released an RFQ in August 2018 for engineering services for the Golden Shores Utility Undergrounding and Roadway Improvements. The project included the conversion of overhead utilities into underground services, new sidewalks, and lighting (IMS 437868).
* In Del Mar, Calif., IMS published an Advanced Notice and the subsequent RFP for professional services to support the City's Utilities Undergrounding Program. Required work included project management, utility coordination, public communication, and construction management (IMS 397437-2).
* The City of Malibu, Calif., released an RFP in April 2018 for special tax and engineering services for the formation of a community facility district or assessment district to finance the utilities undergrounding for the Lower Rambla Pacifico Neighborhood (IMS 423461).
* The City of Belleair Beach, Fla., released an RFQ in November 2017 for engineering services for undergrounding utilities in Bellevue Estates Island. Required work included landscape architecture (IMS 407137).
* The Town of Palm Beach, Fla., issued an RFQ in October 2017 for construction management-at-risk services for Phase 2 of its town-wide utility undergrounding project (IMS 404026).
* In Pompano Beach, Fla., IMS published an Advanced Notice and the follow-up RLI for as-needed engineering and project management services for the undergrounding of utilities (IMS 368924-1).
There are active projects, grand plans, and determined detractors. So what is the current state of utilities undergrounding?
A few communities are considering the investments.
The City of Coronado, Calif., is evaluating an undergrounding project, and the City Council discussed the issue in early September. According to the Coronado Eagle & Journal, "To work on the undergrounding plan, the city retained the services of Harris & Associates to create the Coronado Utility Undergrounding Master Plan, which came up with some startling numbers. There are 28.1 miles of overhead utilities in the city, which in 2018 dollars would cost $175 million to underground. Other fun facts include the total scope of the project would require removal of 1,521 utility poles and approximately 148,570 lineal feet of overhead wiring."
Others are pushing ahead.
The City of San Diego, Calif., is undergrounding approximately 15 miles of overhead utility lines each year. "Our goal is to convert every residential overhead utility line in San Diego to underground service," according to the City.
Some are seeking answers to power outages caused by storms.
"Many South Floridians consider underground power lines a panacea or a silver bullet-method for getting the lights to come on quickly after a hurricane," according to a WLRN new story titled "Are Underground Power Lines Really The Solution To Power Outages In South Florida?"
The reality is more complicated: Florida Power & Light is using undergrounding as just one technique – in addition to managing trees and upgrading/reinforcing poles – to make the grid more resilient to storms.
At meeting of the Florida Public Service Commission, Bryan Olnick, vice president for distribution operations at Florida Power & Light, said underground power lines performed 80 percent better than overhead ones during Hurricane Irma, according to the WLRN new story.
In other areas, undergrounding is seen as a way to stop wildfires that are caused by power lines hit by trees and debris.
According to the San Francisco Chronicle, Pacific Gas and Electric "operates more than 134,000 miles of overhead power lines of one voltage or another across Northern and Central California. So while placing power lines underground in areas filled with flammable vegetation may sound sensible, it is far from cheap: It would cost well over $100 billion to do across PG&E's entire territory."
"Do we want to tear up the whole Oakland hills — a high fire hazard area — to do undergrounding?" asked Michael Picker, president of the California Public Utilities Commission, in the Chronicle story. "There's never going to be a perfect solution. A lot depends on how much people are willing to spend to approach the next level of safety."
(Southern California Edison will host a meeting in Malibu, Calif., in October about wildfire mitigation and grid resiliency programs, and its Public Safety Power Shutoff Plan. It's called a "last resort public safety measure to mitigate wildfire risk.")
Indeed, the issue can be framed as one of public safety.
Voters in the City of Laguna Beach will be asked in November whether to approve a 1 percent tax "to fund emergency response services and fire safety measures, including moving overhead wires underground on Laguna Canyon Road and evacuation routes."
According to the LA Times, "Deadly wildfires that scorched California this year increased Laguna residents' calls to bury overhead utilities."
As communities grapple with these costs and benefits, some experts point out the vulnerabilities to underground lines.
Theodore Kury, Director of Energy Studies at the University of Florida, said moving power lines underground "simply shifts the risk of damage from one type of storm effect to another." He noted that storm surges and flooding could compromise the underground power lines.
"For example, it is true that undergrounding can mitigate damage from wind events such as flying debris, falling trees and limbs, and collected ice and snow," Kury wrote. "But alternatives, such as proper vegetation management practices, replacing wood poles with steel, concrete or composite ones, or reinforcing utility poles with guy wires, may be nearly as effective in mitigating storm damage and may cost less."
It comes down to the cost-benefit analysis. Safety versus new fees and taxes. Aesthetics versus practicality. Reliability through undergrounding versus other grid-resilient measures.
Municipalities and utilities will weigh these options. Along the way – from feasibility studies to master plans, from design services to project delivery – the A/E/C community will provide support to get power to the people.