---
There's still something in the water
---
Since the last Industry Insight blog on PFAS chemicals, IMS has been tracking new environmental policies, billions in additional funding, major announcements by manufacturers, and the growing demand for engineering and testing services.
PFAS refers to a group of manufactured fluorinated chemicals that are used as fire- and stain-resistant coatings. They are often referred to as "forever chemicals" due to their resistance to break down in the environment. Studies are examining the long-term health effects of PFAS exposure, especially related to the immune system, liver, childhood development, and kidney cancer.
As part of its PFAS Strategic Roadmap, the U.S. Environmental Protection Agency recently announced a proposal to categorize two PFAS chemicals as hazardous substances under the Superfund law. The rule would apply to perfluorooctanoic acid (PFOA) and perfluorooctanesulfonic acid (PFOS). If finalized, releases of those chemicals would be reported to the National Response Center and other emergency committees. The EPA is expected to finalize these new PFAS rules later this year.
"The reporting of a release could potentially accelerate privately financed cleanups and mitigate potential adverse impacts to human health and the environment," the EPA said in the August 2022 announcement. "Additionally, the proposed rule would, in certain circumstances, facilitate making the polluter pay by allowing EPA to seek to recover cleanup costs from a potentially responsible party or to require such a party to conduct the cleanup."
This proposed rule is not without controversy. For example, officials from the American Water Works Association and the Association of State Drinking Water Administrators say utilities may be unfairly burdened by a revised Superfund law. These water and wastewater systems are carrying or treating these chemicals, not producing them, according to an article in Wastewater Digest.
In June 2022, the EPA announced new Drinking Water Health Advisories for four PFAS chemicals (PFOA, PFOS, GenX chemicals, and PFBS). The EPA said the "science has evolved" since the 2016 advisories, and issued this information ahead of the proposed National Primary Drinking Water Regulation. Enforceable standards for PFOA and PFOS may be included in the National Primary Drinking Water Regulation in 2023.
Federal action has also included new funding to support testing and remediation projects. The Bipartisan Infrastructure Law is the most significant example, with up to $10 billion to help communities impacted by PFAS and other contaminants in their water. The money will be provided as grants or forgivable loans through the Small or Disadvantaged Communities Drinking-Water Program, the Drinking Water State Revolving Fund, and the Clean Water State Revolving Fund.
At the state level, groundwater testing programs are identifying areas impacted by PFAS. And new state laws are banning the use of PFAS in food packaging, children's products, carpets, cookware, and cosmetics, according to an analysis by UL Solutions. States and federal agencies are also prohibiting the use of PFAS chemicals in firefighting foam.
This aqueous film-forming foam (AFFF), which can contain PFOA and PFOS, was used by local fire departments, airports, and the military to fight flammable liquid fires. It was an effective tool, but its use may leave a legacy of groundwater contamination.
A recent project by the U.S. Army Corps of Engineers illustrates the scale of possible contamination. The USACE released an RFP in December 2022 for remedial investigations, feasibility studies, and removal plans for aqueous film forming foams for PFAS-impacted sites at installations nationwide (IMS 658052-1). This five-year project has a list of 140 sites for investigation, and the services may be valued up to $99,000,000.
An RFP from the Town of Amherst, N.H., in June 2022 shows impacts at the local level, where consultants were hired to investigate PFAS discharges near the town's fire station (IMS 634340). The study was prompted by tests of groundwater supply wells that showed PFOA, PFOS, and PFHxS levels above the Ambient Groundwater Quality Standards.
IMS, a division of Dodge Construction Network, is tracking those projects for its architectural, engineering, and consulting customers. A review of projects from the last six years shows a major increase in the demand for PFAS-related consulting services.
IMS covered only one PFAS project in 2017 and in 2018. There were 10 projects 2019, but the numbers climbed steadily from there. There were 32 RFPs in 2020 for professional services to analyze and treat PFAS contamination, and 31 of these projects in 2021.
The demand for these consulting services nearly doubled last year, when IMS covered 60 of these projects. The scope of work was evenly divided in 2022 between RFPs for analytical testing services and requests for studies, designs, and investigations.
(These figures represent RFPs/RFQs for consulting services from public agencies such as cities, states, and water districts. Dodge Construction Network is tracking hundreds of additional projects in the public and private sectors.)
A few recent A/E/C projects include:
* The City of Evanston, Ill., released an RFP in January 2023 to conduct PFAS treatment technique pilot testing (IMS 637585-1). This followed tests by the Illinois EPA that found PFOA levels to be above the state's health-based groundwater guidance levels. As part of this project, the consultant will evaluate treatment options such as powder activated carbon, granular activated carbon, ion exchange, membranes, nano-filtration, and reverse osmosis.
* The Town of Silverthorne, Colo., released an RFP in November 2022 for professional services for the investigation and treatment of PFAS in drinking water (IMS 655996). This RFP was prompted by a series of statewide water tests in 2020 and the EPA's 2022 health advisory. According to the town, "Of the 397 public water systems tested in 2020, 120 of these water systems, including Silverthorne's, are exceeding the new health advisory level. Although Silverthorne is not out of compliance for water quality, our water department will be responding to the new advisory by testing water samples for PFAS with increased frequency, researching the source of PFAS in our community, and exploring treatment options."
* The City of Santa Ana, Calif., issued an RFP in October 2022 for on-call consulting and engineering design services for PFAS treatment facilities (in the form of ion exchange) for potable groundwater usage (IMS 649594).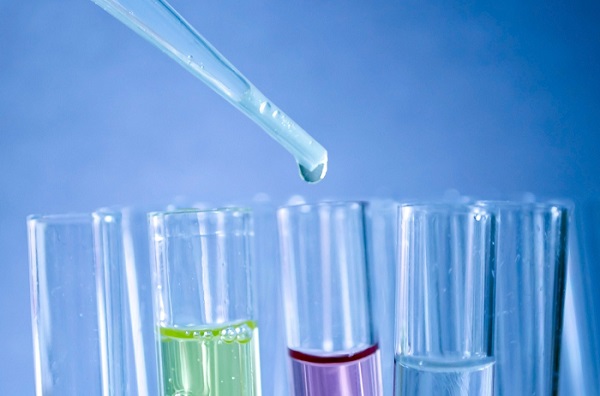 * The City of Wilmington, Ohio, released an RFQ in September 2022 to study source water options and treatment feasibility after PFAS detections in the Burtonsville reservoirs (IMS 648826). The city said the low levels of PFAS may be due to the former military operations at Wilmington Air Park. "Some PFAS compounds don't break down and have become pervasive throughout the environment," the City said in a news release. "They are probably in the sediment of Indian Run and Cowan Creek, which are used to fill the City's reservoirs at Burtonville."
* The City of White, Ga., released an RFP in September 2022 to design remediation strategies to bring drinking water levels of PFOS and PFOA down to at least 0.02 ppt and 0.004 ppt. Strategies may include sorption technologies (granular/powdered activated carbon, anion exchange, nanofiltration, or reverse osmosis) or the acquisition of a new water source (IMS 647321).
* In North Carolina, the Orange Water and Sewer Authority issued an RFQ in September 2022 for a planning study to respond to future regulations related to the detection, mitigation, treatment, and removal of PFAS in water and wastewater facilities (IMS 646184).
This year will include major decisions on PFAS regulations for water quality and contaminated site cleanup. There is a growing demand today for consulting services, but if stricter regulations are approved we will see an even greater need for environmental engineers, testing services, and remediation projects.