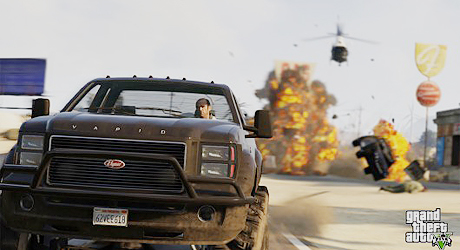 In a 3D video game, a player drives through a tunnel, goes around a corner, and slams into a tree. It looks so real because the program knows the exact location of all the elements in the game. It works so well because billions of dollars have been spent to develop the animation, 3D graphics, spatial details, and computer processing power. A surprise beneficiary of this gaming technology? The A/E/C industry.
Like improvements from 64-bit games to 4K virtual reality epics, there has been a parallel evolution in Building Information Modeling. BIM started out with unmanaged Computer Aided Design (CAD) in 2D with paper. It graduated to managed CAD in 2D or 3D. And it is now moving to a fully integrated and collaborative process, with features such as clash detection.
In the video game, it was "crash detection" when two objects occupied the same X, Y, and Z axes at the same time. In the A/E/C industry, it is "clash detection" when the design for a hot water pipe is in spatial conflict with the planned placement of an HVAC duct. "These methods actually have been borrowed from the gaming community," according to an article titled 'Clash Detection in BIM Modeling.' "Can't have monsters running through each other!"
For the A/E/C industry, these virtual reality simulations can anticipate problems that would be encountered in the real world. "Clash detection is not new; it's just that, in the past, clash detection took place on the construction site, when the beam that the structural engineer designed is right in the path of the air conditioning units the MEP engineer located," according to AssociationofConstructionandDevelopment.org. "In BIM modeling, clash detection takes place during the design phase, so that constructability issues can be resolved before construction begins, saving vast sums of money, time and producing a better building."
Those savings come from three main types of clash detection, wrote Nikunj Patel, a design engineer working with Hi-Tech CADD Services. These types include: 1) hard clash, where two objects are taking up the same space (a beam going through a plumbing run); 2) soft clash/clearance clash, which indicates that an object needs more room for access, insulation, or maintenance; and 3) 4D/workflow clash, which can identify project timeline issues and scheduling problems.
Clash detection is a part of BIM modeling design software, but separate, more advanced programs also exist. These sophisticated clash detection tools can integrate models from various software platforms used by an architect, structural engineer, and HVAC consultant.
With a major project, a third-party service provider may be hired to run these advanced clash detection models. In one case study, Hi-Tech Outsourcing Services was called in to support construction for a multi-story hospital. The challenge involved conversion of 2D drawings to 3D models and running clash detection for the installation of mechanical, electrical, and plumbing systems.
"Detecting interferences and clashes, notifying stakeholders about the same, and mitigating these clashes well before the project goes on site, saves a lot of rework," said Bhushan Avsatthi, an associate director at Hi-Tech Outsourcing Services, "The investment in MEP BIM turned out to be a wise decision, as it not only helped execute process of MEP installation smoothly but also rendered economical benefits and complete project within the stipulated time limits."
But these tools are not just for new construction. In a renovation project, clash detection can be used in tandem with 3D scanning of existing structural, mechanical, electrical, and plumbing features.
An analysis of that data can show where existing obstacles are located and where new features can be installed, according to the 3D laser scanning company TruePoint. "Utilizing laser scan data for clash detection is a very cost-effective method because it reduces change orders, field re-work, and schedule delays due to clashes that would have otherwise gone undetected," the company said.
Another company, Vico Software, is expanding the scope of clash detection to cover personnel, materials, and off-site prefabrication. "With all the work that goes into clash detection and coordination, we don't want the BIM experience to end there. It just makes sense that the coordinated models should now be used for quantity takeoff, locations, scheduling, and estimating," according to Vico Software.
The underlying reasons for clashes were examined in a research paper by Iris Tommelein and Sepide Gholami of the University of California, Berkeley. In their paper, "Root Causes of Clashes in Building Information Models," they cited design uncertainty, failing of design rules, design complexity, and the dilemma of "model accuracy vs. meeting a deadline."
For the A/E/C industry, clash detection is yet another opportunity to use emerging tools and technology to enhance the professional design process. Clashes reverberate through a project at the expense of service efficiency and product quality.
"Based on what we have said, no question should remain as to whether or not clashes relate to design-, buildability-, or building-performance qualities: the answer is unequivocally 'yes,'" Tommelein and Gholami wrote.