IMS has been tracking 295 bond measures that have come up for vote thus far in the 2016 primary election season. Of those 77% (226), were approved by voters. The bond measures on the ballot through mid-May had a total value of $13.4 billion plus sales tax increases.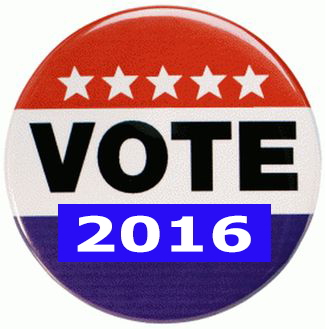 The large majority of those (75%) were local school bonds and of those, 73% passed.
There also were two hospital bonds, two university bonds, three correctional bonds, seven park bonds, nine transportation bonds, 10 water bonds, 12 street/highway and street/highway/water bonds, and 30 general building bonds. Transportation and water bonds were highly successful, with 100% pass rates. And 90% of the general building bonds were successful.
There were school bonds on the ballot in Arizona, Georgia, Idaho, Louisiana, Massachusetts, New York, Oklahoma, Texas, and Washington.
Texas and Oklahoma had the largest number of school bonds, with 84 and 78, respectively. The pass rate in Texas was 71% while 81% passed in Oklahoma. Washington voters went to the polls to decide 34 school bonds, and passed half of the measures on local ballots.
These bond measures will fund new schools that are needed due to overcrowding, upgrades to existing facilities to improve sustainability and energy efficiency, and improvements to school safety and security.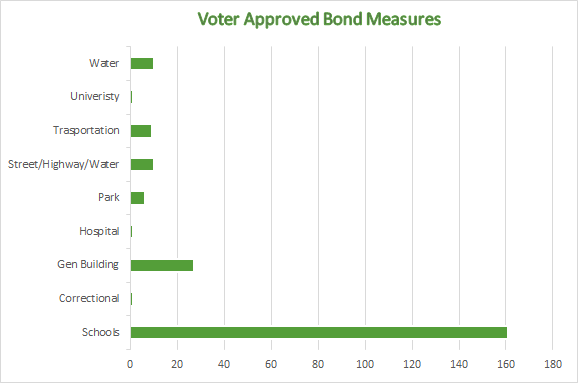 Some of the largest successful school bond measures in Texas were for Plano ISD ($481M), Richardson ISD ($437M), Galena Park ISD ($290M), Sheldon ISD ($285M), Coppell ISD ($249.M), and Grapevine-Colleyville ISD ($248M).
The largest school bond measures in Oklahoma were for Bixby Schools ($139.3M), Enid Public Schools ($90.2M), Moore Norman Tech Center ($60M), and Union Public Schools ($25.5M).
Washington's largest school bonds included Issaquah School District ($533M), Lake Washington School District ($398M), Seattle Public Schools ($475M), Central Kitsap School District ($220M), and Everett Public Schools ($150M).
Overall, the largest bond on the early 2016 ballots was the Connect NC bond in North Carolina. The $2 billion bond will be used to upgrade the state's infrastructure.
IMS publishes a bond report the Friday following each election and provides Advance Notices for upcoming RFPs and RFQs that will be issued to design and support this infrastructure. Stay tuned: in the June and November 2016 elections voters will decide the fate of billions of dollars more in bond spending packages.